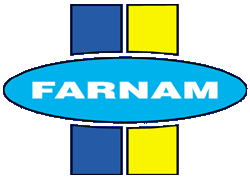 The John Ewing Company

Providing the horse owner with high quality feed supplements consistent with your horses needs since the 1940's.

Daily Essentials Pellets

A concentrated vitamin and mineral supplement in an alfalfa based pellet formulated to fill in the gaps of every day feeding.

6lbs.
12lbs.
25lbs.
50lbs.

Restore Electrolytes Supplement

Replace the lost electrolytes in your horses system easily with this yeast-culture based electrolyte supplement.

100% Pure MSM

MSM organic sulfur is needed for the synthesis of vitamins and amino acids in the body. Helps in the proper conformation of connective tissues.

2.5lbs.
5lbs.
3.75lbs. Pellet

Joint Essentials 5-in-1

Get the glucosamine, chondroitin, and MSM that your horse needs for proper joint maintenance and function in an alfalfa and wheat pellet.

Performance Formula Liquid

Acts as an iron-rich blood building supplement for peak performance. Used to meet the extra nutritional needs of high performance horses.

Restore Electrolytes Gel

Used for fast electrolyte response in your horses system to give them a boost during stressful activity.

Glo-N-Go Liquid Weight Builder Supplement

Apple flavored for easy feeding, contains three times the calories found in an equal weight of grain. If you have a hard-keeper, new horse that's lost weight, or want to improve their coat, this supplement will help. Stockyards also recommends that you take a look at your horses teeth just-in case. If they're worn, floating them can help with weight problems too.

Weight Builder

Farnam's answer to the too-skinny horse. This supplement adds weight to the hard-keeper horse without piling on the grain and molasses. High in fatty acids and protein to help you give your horse some heft.

Quietex

An L-Tryptophan supplement for calming horses for transportation, training, and vet/ farrier calls.

Horseshoers Secret

A pelleted hoof supplement for all classes of horses. High levels of biotin, lysine, and methionine help healthy hoof growth and protect against damage.

Vita B-12 Crumbles

Contains 50,000 mcg. per pound of Vitamin B-12. Supplement for horses, feed 1/2 to 1oz daily.

Vita B-1 Crumbles

Contains 8,000 mg. of B-1 (Thiamine) per pound. Feed 1/2 to 1 oz. daily.

Maxum Crumbles

Delivers concentrated vitamins, minerals and electrolytes. 1 to 2 oz. per day helps keep your horse performing at his peak.

Vita Biotin Crumbles

Biotin horse supplement for healthy hoof, skin & coat. Feed 1/2 to 1 oz. daily.

Electro Dex

A concentrated electrolyte that replenishes the ions lost in sweat at the correct ratios.

Mare Plus

Carefully balanced vitamin-mineral supplement for balanced mare condition, optimal conception & lactation. Feed 1oz. twice daily.

Vita Plus

Contains virtually ever beneficial nutritional ingredient for horses condition & performance. Excellent broad-base supplement. Feed 2 oz. per day.

Grow Colt

27 Vitamins & minerals specifically developed for growing foals. Includes calcium, biotin & phosphorus.

H.B. 15

Contains proteins & amino acids to aid in metabolism & digestion which enables the body to fully utilize feed. Results in healthier coat & improved hooves. Feed 1 oz. daily

Red Cell

Yucca flavored liquid supplement of iron, vitamins & minerals. Palatable, easy and economical to feed. Feed 1 to 2 oz. daily.