These heavy duty Welded Livestock Panels are constructed from heavy weight galvanized wire rods. The wire rods are welded at every intersection and are heavily galvanized with a thick zinc coating. Welded Livestock Panels are ideal for loafing areas, corrals, feedlots, arenas, and working pens. The many other uses for these panels include temporary runs and pens, stall dividers and hay stack protection. The 16′ panels are easy to handle and install. Welded Wire Livestock Panels will give your corral years of service and minimal maintenance at a low initial cost. All are Made In The U.S.A.
Stockyards gives you an excellent choice of eleven different panels so that you may choose the one that's just right for you. Come see us when you're ready for fencing, where you know the quality is always the best. •All Welded Wire Panels are FOB Commerce City, CO Only•
Max 50 Cattle Panel

16'x50″
.225″/.207″ Rod Diameter
4 Gauge Vertical Rod
5 Gauge Horizontal
35 lbs.
$22.90

 Heavy Duty Cattle Panel

16″x50″
¼" Rod Diameter
2 ¾ Gauge Rod
47 lbs.
$33.90

Combination Panel


16'x50′
¼ Rod Diameter
2¾ Gauge Rod
55 lbs.
$39.90

Hog Panel


16'x34″
¼ Rod Diameter
2¾ Gauge Rod
42 lbs.
$32.90

Max 50 Combination Panel

16'x50″
.225″ Rod Diameter
4 Gauge Rod
43 lbs.
$29.90

Economy Hog Panel

16'x34″
.225″ Rod Diameter
4 Gauge Rod
34 lbs.
$24.90
2″x4″ Horse Panels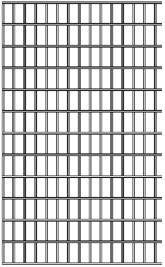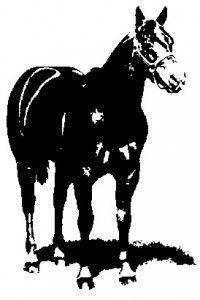 Ideal for runs, paddocks, arenas, stallion pens, stall fronts & dividers and temporary stalls.
• Sturdy welded rod construction
• Heavily galvanized
• 2″ x 4″ Mesh helps prevent stepping through or becoming caught
• Staple to wood posts or weld to steel posts
16'x48″
.225″ Rod Diameter
4 Gauge Rod
80 lbs.
$ 71.90
16′ x 60"
.225″ Rod Diameter
4 Gauge Rod
100 lbs
$ 85.90
1 Gauge Bull Panels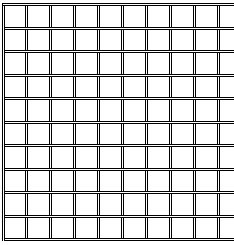 Manufactured with a galvanized before welding process, this 16′ x 5′ panel combines 6″ x 6″ spacing and 1 gauge wire rod to keep the animal from going over or through this strong built panel.
16′  x 60″
.283″ Rod Diameter
1 Gauge Rod
65 lbs.
$ 69.90
4″x4″ Utility Panels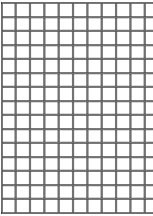 Now stocked in three heights:
3′, 4′, 5′, 8′
4″x4″ Spacing
20′ Length
Galvanized
6 Gauge.192″ Diameter
20′ x 3′  38 lbs.  $35.90
20′ x 4′  50 lbs.  $45.90
20′ x 5′  62 lbs.  $55.90
20′ x 8′  95 lbs.  $85.90
Rolled Panel Fence
Stocktite Rolled Panel Fence is similar in design and construction to our Welded Livestock Panels. Stocktite is constructed from 6 gauge heavily galvanized wire and is welded at every intersection to form 6″ x 6″ spaces. The height is 60″ overall for those places where extra height is needed. Rugged and reliable, durable and dependable, Stocktite means value when you're building fence.
60″ x 100′
6 Gauge
Galvanized
208 lbs. per roll
$ 187.90